Executive Agenda (EA) is exclusive to the state of Wisconsin.

Executive Agenda currently has 44 different groups for senior-level executives other than the CEO located in 30 of 72 Wisconsin counties concentrated in cities surrounding Appleton, Green Bay, Milwaukee and Madison.
About 19 percent of the membership lives and works in the greater Madison area, 31 percent are in Northeastern Wisconsin and 50 percent are scattered throughout the Southeastern Wisconsin area.
Our corporate headquarters is located in Southeastern Wisconsin.
Executive Agenda
16655 W. Bluemound Road, Suite 320
Brookfield, WI 53005
---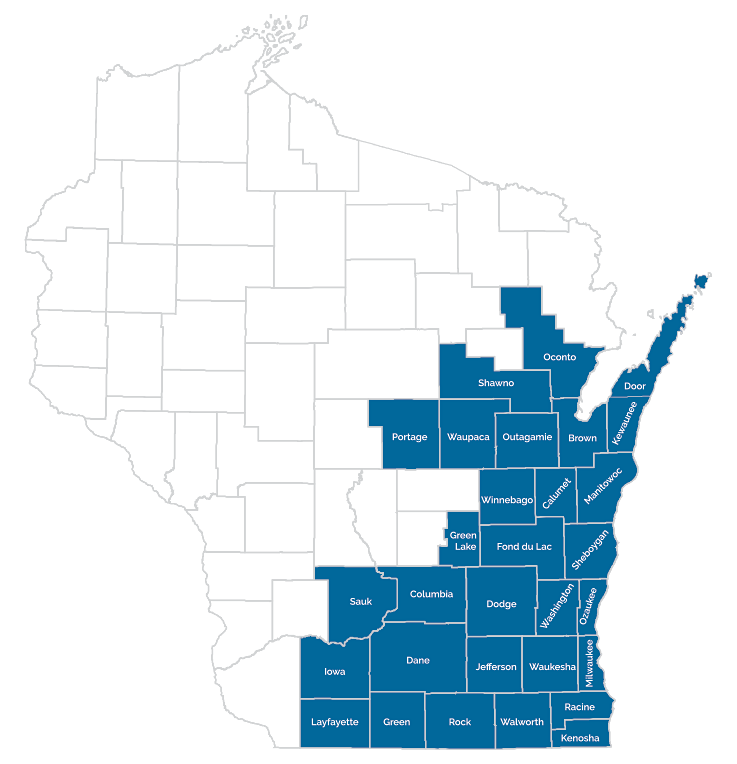 Find your EA Group today
Brown
Calumet
Columbia
Dane
Dodge
Door
Fond du Lac
Green
Green Lake
Iowa
Jefferson
Kenosha
Kewaunee
Lafayette
Manitowoc
Milwaukee
Oconto
Outagamie
Ozaukee
Portage
Racine
Rock
Sauk
Shawano
Sheboygan
Walworth
Washington
Waukesha
Waupaca
Winnebago