How to Leverage High Employee Engagement to Create a Positive Employee Experience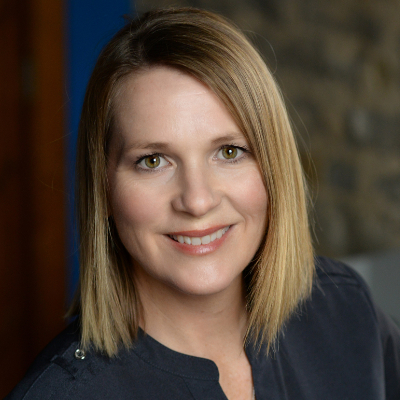 August 10, 2021
The experience people have at work is becoming a vital part of an organization's ability to thrive.

Allow me to explain why I believe this.

Shortly after I started my career, companies became interested in their employees' attitude. Every 2-3 years, they pulled employees into the lunchroom and gave them an hour to complete an attitude survey. It took the survey administrator about a month to process and analyze the data and tell their corporate clients that communication needed to improve and perhaps provide some vision insurance.

By the late 1990s, employee attitude surveys became employee satisfaction surveys. The word satisfaction had a better, more positive ring to it, but the process and results stayed pretty much the same.

Then in the early 2000s we graduated from satisfaction surveys to the shorter, more frequently given engagement survey. We learned from the Gallup organization's book, First Break All the Rules, that an employee's relationship with his or her direct supervisor was critically important. Employees left their bosses, not their employers. We started asking employees whether someone at work cared about them as an individual, provided them with regular feedback and communicated the organization vision to them. And whoa, did we start to learn a lot. Top of the list: Organizations that focus on maintaining high levels of employee engagement enjoy more success than those with low levels of employee engagement.

This remains relevant today, if not more so. In a world of low unemployment and shortages of critical talent, high employee engagement is essential in attracting and retaining employees. It is why I now believe increasing employee engagement should be one of the most important elements within your organization's human resources strategy.

In today's world, high levels of employee engagement are now table stakes. If you really want to succeed in the ongoing war for talent, you need to pay attention to employee experience. The employee experience "is the employee's perceptions about their total journey through all the touchpoints at your company, starting with job candidacy through the exit from the company." (D. Daniel & K. Brush, 2020).

Making a commitment in creating and maintaining a positive employee experience is a lot of work, but it is worth it. As you do with customers, it is important to continually collect data from employees through short and frequent pulse surveys to get the feedback necessary to create and improve the employee experience. It is clearly a dynamic and continuous process. It is crucial for management to act on this feedback in a short period of time. Few things can stain the employee experience than the organization NOT acting on the feedback received from employees.

The Qualtrics, "2021 Employee Experience Trends" surveyed more than 11,800 employees to see how employee experience has changed in 2020.

Here are three areas employers can focus on to improve the employee experience.:
Employee well-being. Well-being is a key part of the employee experience. This became even more important during the pandemic. Well-being includes feeling calm and energized at work, rarely feeling overwhelmed by responsibilities at work, feeling positive about yourself at work and having trusting relationships at work.

Acting on feedback. The survey showed that employers asked their employees for feedback more frequently in 2020. However, not all employees felt their employers took enough action in response to their feedback. In fact, only 27 percent of those surveyed thought their company did this well or very well.

Manager effectiveness. Managers continue to play a crucial role in the cultivation of a positive employee experience. They support employee well-being by helping to create a safe and inclusive environment. They also are seen as the person who responds to employee feedback. The value of a great manager cannot be understated.
High levels of employee engagement are the foundation of a positive and strong organizational culture and have immense benefits including the ability to adapt, attract and retain talent and improve customer service. Managers who behave in ways that foster high employee engagement lay the foundation for a positive employee experience, as do organizations that recognize people as their greatest assets. It's important to create an environment where employees want to go rather than just a place to show up. Trust me if you keep prioritizing employee experience throughout the entire employee life cycle, from onboarding to leaving the organization, and you will see your organization thrive.
About the Author
Business coach and consultant Lee Wiersma, is an employee engagement specialist. Lee became a NE Wisconsin Group Chair (Executive Mentor) in 2021 and serves two EA groups (EA 29 and EA 43). He is an experienced human resources and organizational development professional, and has spent his 32-year career, mostly at UW Credit Union, helping organizations increase their productivity by nurturing outstanding leaders who know how to sustain high levels of employee engagement. There's an amazing relationship between happy, engaged employees and productivity, he says. Lee works and resides in Appleton, Wisconsin.