The War on Talent Battles On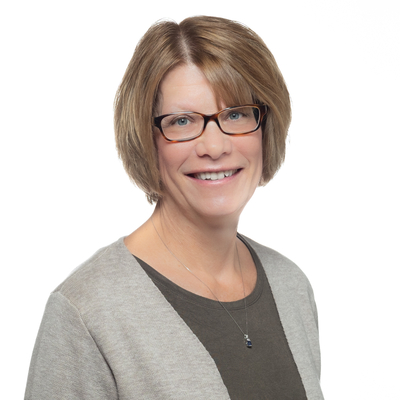 December 6, 2021
It has been a red-hot question in the marketplace for quite a while now. How can employers win the ongoing war for talent? Unfortunately, there is no perfect answer. But there are strategies organizations can incorporate to fill positions and keep people working for them. Spoiler alert: Change is involved. It takes more energy but hiring today needs to look different than in the past.
To help employers with this dilemma, we have done the research for you and answered the top four questions regarding the war for talent. Understanding and incorporating these tips during your recruiting and hiring processes may help you attract and retain quality employees.
What changes must employers make to have a chance of hiring quality new employees?
It starts with a new mindset. Adapting and changing to the current hiring climate is a must. When recruiting, think of candidates as new customers. Most companies will go out of their way to win new business. Today, the same holds true for new employees.
Listening to candidates is vital. Find out what each one wants and needs to be successful working for you. Are they asking to work from home? If it is an option, offer it. There are plenty of employers out there who already are.
What about pay? Try not to get stuck in the rut of 'we have always started new hires at this wage.' To be competitive, maybe your new starting pay needs to be $4 more an hour. Throwing in a signing bonus doesn't hurt either.
A successful way of attracting talent is through vacation time offered. Whether it is a generous amount of time off from the start or unlimited PTO (which is becoming increasingly popular), employees are hungry for a better work-life balance.
Is this a new normal?
Yes. Baby boomers are continuing to retire in droves. And many people of all ages paused during the pandemic to rethink the kind of work they want to do - and how they want to do it. New ways of doing business are here to stay. It is time to readjust and move forward as companies reinvent how they do their work, run their organizations, and adapt to employee needs.
What can employers do if they still cannot find workers?
If you have current employees who enjoy working for you, use them to recruit new hires. They can talk you up to friends who might be looking for a new job.
Do people even know you are hiring? People cannot apply if they don't know you have openings. Get the word out that you have jobs to fill in traditional ways, such as banners on the side of your building or radio ads. But think outside the box, too. For example, if you wanted to hire a machinist, where would you find these people when they are not at work? Perhaps you can get the word out through your local hardware store or rod and gun club?
Become obsessed about retaining your older workers. Many people are open to easing into retirement by working part-time instead of leaving their career cold turkey. Reach out to employees who retired or elected to stay home during the pandemic. Are they ready to come back to work, even on a part-time basis?
Now what?
If you try these tactics and still cannot attract and retain employees, it may be time for some soul searching. If people are aware that you are hiring yet choose to work for someone else, why may that be?
Start by asking your employees that you know will tell it like it is. But buckle up. It can be tough to hear what is going wrong at work.
There is a good chance you will hear that you have not adapted to what people are looking for, like benefits that fit their needs, flexibility to work and travel and continuing education. Or perhaps bigger things like a company culture that does not allow employees opportunities to grow and contribute or managers that are command and control.
Consider what you can change, and don't panic – you are not powerless. You can control the situation by putting the effort in to figure out how to evolve.
While the pandemic may have brought the talent shortage to a head, it has been on its way for years. Now that it is undeniably here, employers need to adapt and change to the current hiring environment or fix what is wrong in their workplace. If accomplished, they have a greater chance to recruit people faster and retain people longer.
About the author
Kerry Arent has served as a NE Wisconsin Group Chair (Executive Mentor) since 2018. She has 33 years of progressive experience in human resources management, including six years of executive-level experience as Senior Vice President of Human Resources at Appvion, a manufacturing company in Appleton. During her tenure, the company was foreign owned, employee owned, publicly traded and privately-held. She is familiar with change management, lean leadership, ESOPs, health care cost management, acquisitions, and has experience with both union and non-union sectors. In addition, Kerry has been an Adjunct Instructor at Fox Valley Technical College in Appleton for five years where she taught classes in their human resources associate degree program. Kerry has served on the Harbor House Board of Directors, her church council and other non-profit organizations. She also served on the UW-Oshkosh Chancellor's Council of Advisors and the Fox Valley Family Practice Residency Corporate Board. Kerry has a BBA degree from UW-Oshkosh and has her Senior Professional Human Resources (SPHR) certification. She was a 3-year member of EA 35 prior to becoming an Executive Agenda Chair.