Core Leadership Skills You Need in 2021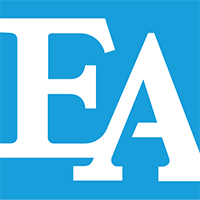 February 4, 2021
No matter what industry you are in, the events of 2020 impacted your business and your workforce. 2020 unlocked changes many companies had been considering for a long time, forced rapid business transformation, and challenged cultural norms that once seemed unshakable.
As we advance into 2021, many leaders are realizing that instead of returning to the pre-COVID normal, we will be entering a new post-COVID reality. This new reality requires leaders to exhibit 3 core leadership skills for their team.
Emphasize adaptability. Call it upskilling, reskilling or retraining, today's employees are being challenged to learn new skills and unlearn old ones every day. Learning is harder for adults and fear of failure can make many employees afraid of change. Leaders must encourage their team's continuing education and allow them to explore areas of interest. Supporting executive development will allow your company to benefit from more insightful and innovative employees who are more likely to actively bring transformational ideas to the table.
Think like an outsider. McKinsey research shows that exceptional CEOs are twice as likely to come from outside the company. But, the interpretation of the data leads to the recommendation that leaders simply need to think more like outsiders, challenging company culture, status quo and inertia like an outsider would. In other words, you don't have to BE an outsider; you just need to have the leadership skills to think like one. Conduct a strategic review. Question everything. Conducting a strategic planning exercise in the same way an outsider will lead to surprising insights and the ability to make tough decisions with confidence.
Offer support for social and emotional skills. If you are successfully emphasizing adaptability and thinking like an outsider, it's likely there will be considerable change at your organization. Make it your personal leadership development goal to recognize the social and emotional skills your employees must cultivate to perform at their best. Upskilling and reskilling might force members of your team to deal with imposter syndrome. Some team members might not have a growth mindset. Managers will need to help build confidence and openness to opportunity within their teams.
Look at the magnitude of what you achieved in 2020 and think about the bold moves you can make in 2021. By supporting your team's ability to learn and grow, questioning the status quo, and paying attention to the all-too-common tendency of people to doubt, avoid and fear pushing themselves into new territory, you can lead your team towards success in 2021 and beyond.
Wondering how resilient and versatile you are? Take our Adaptability Quotient (AQ) Quiz and find out!