Emotional Health is Essential When it Comes to Team Success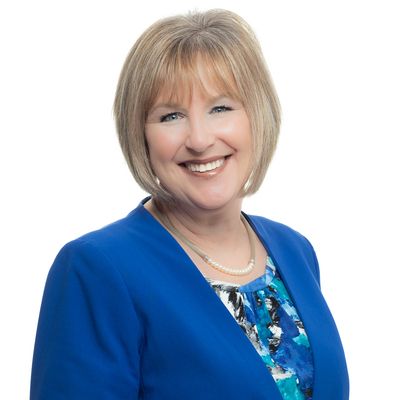 April 15, 2020
Much attention has been placed on the mechanics of getting work done during this current health crisis. We are adjusting to working from home, learning new technologies, and finding creative ways to complete the activities of daily living. While all of that is essential, it is every bit as important for those of you in leadership positions to do what you can to ensure your team's emotional health.
Emotional health is a person's ability to accept and manage feelings through challenge and change. People who are emotionally healthy are in control of their thoughts, feelings and behaviors. They are aware of their emotions and can deal with them, whether they are positive or negative.
As a leader, you have the awesome ability to affect the emotional health of those around you and to provide them stability and strength. You also have the unique opportunity to enhance employee engagement. One way you can accomplish this is to develop a plan that makes a pointed effort to focus on people and outlines how to communicate with them.
The intention of this plan is to create a single source of truth for your employees. It is helpful to remember that over-investing in communication will be especially well received by those you lead. If possible, be visible and be authentic. If you don't know, say so. Never hide bad news. You might want to create, and keep handy, a frequently asked questions (FAQ) document that can be amended as situations change.
As leaders learn how to manage and steer teams virtually, it is even more imperative to find ways to create connections. This might look like a handwritten note of thanks sent to an employee's home, a quick text or even a virtual cocktail hour via Zoom. In addition to these connection points, it is important to remember that everyone responds differently to stress. If your employer offers an employee assistance program (EAP), remind those you lead of this amazing resource should they need it.
To maintain an organization's emotional health during times of uncertainty will require leadership to bring its "A" game to internal communications. Here are some general ideas to help to do this:
Educate yourself on the issue at hand, in this case the coronavirus, but don't get sucked into any media hype.

Remember things are changing on a daily basis (and even sometimes hourly) so don't forget to remind those around you of this as well. Flexibility by all will be most helpful.

Be flexible, adaptive, creative and willing to make difficult choices.

Keep asking and reminding yourself of what is most important. Ensure that you have clear business protocols and expectations in place and fine tune as necessary.

Don't forget to leverage your team. You are not in this alone. Bring your team together often and engage them.

Remember to manage yourself. You are a human being, and you're stressed like everyone else (maybe even more so). Take the time to stay balanced, eat properly, get some exercise and practice mindfulness.

About the Author
Deb Franckowiak, an organizational psychologist, serves as an Executive Agenda Group Chair for EA 13, owns Leadership EQi, LLC and also works as an executive coach and organizational development consultant at Inspired Training Institute in Neenah, Wisconsin. Her expertise involves evaluating how organizations operate and making recommendations for change and improvement. She earned her Ph.D. in industrial and organizational psychology from Walden University; her MBA from the University of Phoenix and her Bachelor's degree in health science from the University of Wisconsin-Milwaukee.