One Law of Leadership that Will Never Change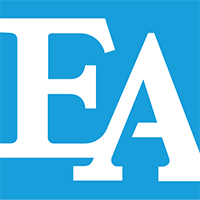 May 26, 2020
Internal communication, or the importance of it, is truly having its time in the spotlight. According to Nancy Kane, who leads four Executive Agenda (EA) groups, it can be a major challenge in time of uncertainty.
Kane has been working with her group members on how to keep their teams in the loop on company news, employee expectations and how to frame messages that might be tough to understand.
"Managing people who are working from home with kids can be a real challenge. So, we're looking at what the cadence of communication should be, how to talk about changes within an organization, and to how keep employees calm and focused on goals," she says.
Internal communications must be top-of-mind when everyone is working remotely. Communication must be thoughtful, and planful, which is as important as ever now that video has become standard.
Check out Nancy Kane's online interview, if you want to hear more about her ideas for bringing humanity, empathy and transparency into internal communications.
"There's a need for people to know what's truly going on," she says. "It's calming for them to have a sense of what is real and true. Those who take time to explain details of troubling situations are building trust, something good leaders take every opportunity to earn."