Communication Strategies to Help You Succeed In an Interview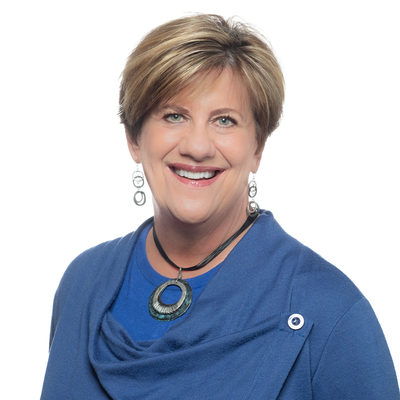 September 1, 2020
For those in a job search, read on. Here are some tips for answering an interview question in an effective way. As you start networking, you should have these statements practiced, memorized and ready to roll so your confidence can be projected no matter who you talk with.

Common interview question:
Why did you leave? Why are you leaving?
Your best answer:
My company has been undergoing significant restructuring; several positions have been eliminated, including mine.
Tip:
You always want to have a practiced exit statement like this one. Saying "several" or "many" stops interviewers from asking "why you/yours?"

Common networking question:
What are you looking for? What will you be doing next?
Best answer:
I'm looking for a position that will allow me to use my facilitation, team leadership and project management skills. I am open to the size of company I will be working for, including profit and non-profit organizations. I would prefer to stay in the greater Milwaukee area, but am open to relocation as well.
Tip:
Whether this is correct or not, it gives you more opportunities to explore all options vs. ending the conversation. This answer needs to be about your personal objective.
Your strategy is to get the listener to help you with your job search and to expand your network. Most people want to help, but don't know how. Answering in this way frames it so they start thinking about your search the same way you do.
Then you should also ask a follow up question such as, "Do you know anyone I should be talking to?" This will give you names of people and companies to expand your network. Remember, some of your best networking contacts are people you haven't met yet!

Common interview question:
Please tell me about yourself? Can you give me a little background/history?
Best answer:
I am a blank. I enjoy blank. I've been recognized for blank.
Tip:
This is known as your positioning statement. This statement should take less than one minute to say and is included on your resume as your Background Summary. Be conversational and always include skills, size of company, type of company, geographic area and environment.
When you say this verbally, you can pull out the key words that you know will be of interest to the company you are interviewing with. The company will care most about how your skills and talents will be of benefit to THEM, so make sure you do your homework on the organization so you can address their needs. And again, try to keep your positioning statement to a minute or less, or you'll risk losing the listener's attention.
Here's an example of how it would look on a resume:
I'm a marketing executive with extensive experience in profit and non-profit environments. Recognized for ability to develop vision, strategy and execution of marketing principles and platforms that contribute to elevated brand awareness, market expansion and increased revenue. Expertise in:

Strategic Planning Omni Channel Marketing
Customer Experience Advertising/Promotions
Retail Leadership Events
Affinity Partnerships Public Relations/Crisis Management
Digital Technologies Sustainability
E-Commerce Corporate Social Responsibility
Data and Analytics Community Outreach
About the Author
Debbie Rudan has served as a SE Wisconsin Group Chair (Executive Mentor) since 2019 and serves two EA groups (EA 3 and EA 5). She has worked with all levels of business leaders and team members to improve performance and organizational effectiveness. Debbie has spent more than 20 years in talent development connecting people to jobs and getting to know leaders as individuals, exploring their goals, and coaching and guiding them toward achievement. As a coach, she works to help people find the resources needed to avoid feeling alone in their challenges and to create an environment of trust so her group members can speak freely, get ideas and develop the skills needed to achieve personal and professional success.