Our Favorite Professional Networking Tips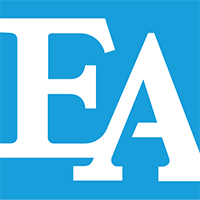 July 6, 2020
Like many things in life, professional networking takes effort, energy and enthusiasm. It can help you get a job, strengthen your business connections, build your social skills, think more innovatively and even help you find something you didn't know you were looking for. Professional networking helps you learn and grow in your career and as a person. It's imperative that you do it and do it in a way that best suits your style. Whether it's networking in a group setting or one-on-one (or virtually), it's important to be comfortable and confident in how you reach out to others to ensure you always put that best foot forward.
It is never too early to start building your network. Keep in touch with your favorite high school teacher or employer, your college professor or the mentor from your first internship. Updating these people with your career and life progress will solidify an ongoing mutual relationship where networking becomes beneficial to both parties. In fact, I think you'll find the greatest networkers are those with a generous spirit who are genuinely interested in helping you and pushing you to look everywhere for opportunity. For them, networking is not about gaining, but about giving.

Best Networking Do's and Don'ts


If you have the desire for it, attending professional networking events such as after-fives, career fairs or professional organization luncheons might match your style.
But if you are more of an introvert who's building your personal network, plan on drinking a lot of coffee. One-on-one meetings are great for making connections to those who you, personally, find valuable and interesting. Focus on learning things from influential individuals and work to set up a time to meet. I like to strive for at least one quality meeting like this per quarter. Here are a few professional networking tips to help you finesse your technique.
Do learn about the person you are meeting before you sit down together.

Do practice your intro. A succinct elevator speech gives you an opportunity to provide the most important information about yourself, your skills, accomplishments and assets.

Do bring your A-game. A positive attitude, confidence, eye contact and warm smile all breathe life into coffee talk.

Do send the right non-verbal cues. Your body language should be open and receptive. Listen actively. Listen to listen, not to respond.

Do be respectful of time and ask if there is anyone else in the field you should try to meet.

Do show your appreciation by sending thank you notes.

Don't forget to set some objectives for your meeting; think about what information you want and what information you'll share or help you'll offer.

Don't ask for a job. As you talk with both old and new connections, simply let them know you're in the market for a certain role and would appreciate if they let you know about any potential opportunities.
Networking is a life skill and it takes practice.

About the Author
As a human resources and sales professional, corporate trainer and executive coach, Suzanne Weyers is passionate about helping people learn, grow and succeed while at the same time achieving goals that have a lasting positive impact. During her long career moving throughout Schreiber Foods, Weyers who has served as a NE Wisconsin Group Chair (Executive Mentor) since 2015 serves two EA groups (EA 29 and EA 43), established herself as visionary leader with expertise in executive development, strategic planning, relationship building and organizational change and performance. Her goals since starting her own consultancy in December, 2013, have been to partner with executives to help them improve performance and personal effectiveness, to achieve results by making the most of their natural abilities and to find ways to work around their weaknesses.