Making a New Year's Resolution You Can Keep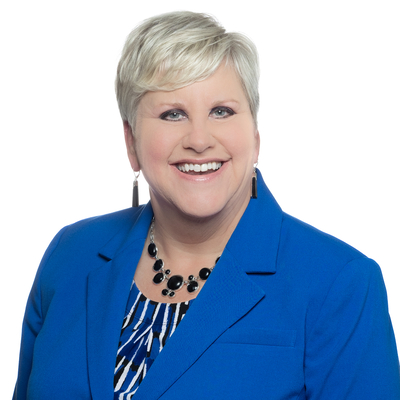 December 30, 2019
As 2019 winds down, it's time to look forward to the upcoming year, set some new goals for yourself and make a few New Year's resolutions that are specifically career related.
There's no better time than now to look at your career and set some firm, measurable goals you can achieve. The first two suggestions are easy.
Stay healthy at work. Eating less and losing weight are probably the most popular New Year's resolutions there are, but that can be tough when you're working. You spend a lot of time at work so you might as well try to be healthy while you're there. Start small by packing a sensible lunch at least three times a week, choose to drink water all day long or simply stand up and stretch every hour or so.
Get a new professional headshot. Make 2020 the year you update your LinkedIn profile with a new picture. Get comfortable with your look and go for it. The key is to find a photographer you like and to select a photo that can be sized properly for social media. Most importantly, select a pic that represents who you are personally and professionally.
This is the hardest one: Commit to your own learning. That's right, make a commitment to improving yourself by joining a professional organization. Become a member of Executive Agenda (EA), for example.
What does it mean to be committed? International management consultant Ichak Adizes says, "Change does not occur without commitment, and commitment does not occur without a cost." This definition is a tool to help determine if we or others are truly committed or just spouting platitudes. The evidence of commitment is cost. No cost, no commitment. For the record, the benefits you receive from the connections you make and the skills you gain from most professional organizations is often well worth the investment.

For EA members, this could mean deepening your commitment to your fellow EA colleagues by bringing pressing issues to your group, stretching yourself to really listening to the issues of others without judgment or just genuinely making every effort to participate to the fullest extent.
It has been said that leaders join organizations such as Executive Agenda for business reasons but remain based on the personal relationships formed. If we look under the hood at such behavior, it makes a lot of sense. Relationships are driven out of trust. And trust is the result of keeping commitments. Consider that. It only takes someone to fail to deliver on one or two commitments before trust is lost. Think of someone you know who doesn't honor commitments. What is your level of trust with that person? Think about individuals with whom you have strong relationships – the level of trust is probably high, and they likely can be counted on to deliver on their promises.
Trust should be a necessary ingredient for any organization you join. It's the ingredient that enables members and groups to successfully navigate conflicts and have authentic conversations. When those things happen, relationships become stronger. And within EA, more robust relationships mean stronger groups.
Experts researching customer experiences discovered years ago that the commitments that lead to strong relationships don't need to be big or burdensome. They found that organizations can gain their customers' trust by getting their employees to focus on the most basic commitments: reliability and responsiveness – doing what they said they would do when they said they would do it.
As for New Year's resolutions, consider making a pledge to ramp up your level of commitment to yourself … or to the members of your group. Resolve to being committed to yourself.
Happy New Year!