The Five Dysfunctions of a Team Level 2: Fear of Conflict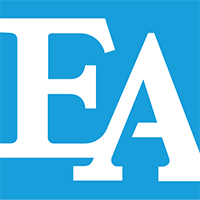 May 4, 2021
By definition, a team is a "group of people who come together to achieve a common goal." The idea of coming together inspires thoughts of people working side by side, smiling and laughing, engaged in harmonious work.

At first glance, it might seem that conflict has no place in a successful team environment, but that's simply not true.

No two people are exactly alike. Each person brings their unique perspective to the workplace, and today's workplace is more diverse than ever. Work teams now benefit from a variety of perspectives due to differences in age, education, gender, race, income level, upbringing and former work experiences, among other things. These differences can result in constructive workplace conflict, and that's good. We've all seen studies touting the business benefits of diversity, but a 2009 study published in Personality and Social Psychology Bulletin showed that the reason diversity results in better outcomes is because working on diverse teams is harder.

As managers, we often think there can never be too much cooperation. However, too much cooperation can increase unproductive conflict over time. Groups will outwardly cooperate with each other without addressing underlying issues, creating hidden tensions and a lack of trust. Fear of conflict leads to boring meetings, office politics and a lack of the level of opinions and perspectives that are more likely to lead to organizational success.

It's important to see conflict can be a benefit to your business. Look at diversity, whether it's in terms of race, age, or another characteristic, as an opportunity to welcome innovation.
One of the keys to developing an inclusive team, one that is not afraid of productive conflict, is to highlight differences rather than ignoring them. Studies show that recognizing and celebrating diversity allows employees to engage in their work and bring their best ideas. Conversely, organizations that promote a philosophy of ignoring differences such as age, race, or gender actually create more tension and negativity.

Don't be afraid of conflict. It is inevitable. Conflict within a team is not equal to failure. However, conflict that is not managed or viewed as a way to promote more strategic thinking is. Today's managers must provide a workplace that allows each employee to bring their best, authentic self and his/her original ideas to the team. Of course conflicts will arise, but a team that views differences as healthy and productive will achieve far more than a team that follows the path of least resistance.